Luminosity, Inc. is a nationally recognized and highly regarded small, women-owned business whose mission is to advance pretrial justice in America. For nearly two decades, we have leveraged data analytics and implementation science to improve public safety, fairness, and cost effectiveness in communities across the country.
Luminosity's Data Analytics team consists of expert business analysts, data scientists, policy research analysts, and data architects, engineers, wranglers, and analysts. Our team is the leading authority on linking and integrating siloed data from independent justice system agencies and creating usable, accessible, interpretable, and actionable data. Luminosity's Transforming Siloed Data Into Justice System Insights initiative is underway in cities and states across the US.
Our pretrial justice data analytics, research, and implementation projects have been presented at prestigious national events, cited in numerous high-profile media outlets, and published in top tiered academic journals.
National Events
The White House: A Cycle of Incarceration – Prison, Debt and Bail Practices
The White House brought together top-level stakeholders, academics, and advocates to discuss how the use of money in justice systems, either as punishment or to promote court appearance, is ineffective and undermines safety and fairness. The event, titled, A Cycle of Incarceration: Prison, Debt and Bail Practices, included Dr. Marie VanNostrand of Luminosity, Inc. who spoke on the 'Research and Approaches to Monetary Penalties' panel.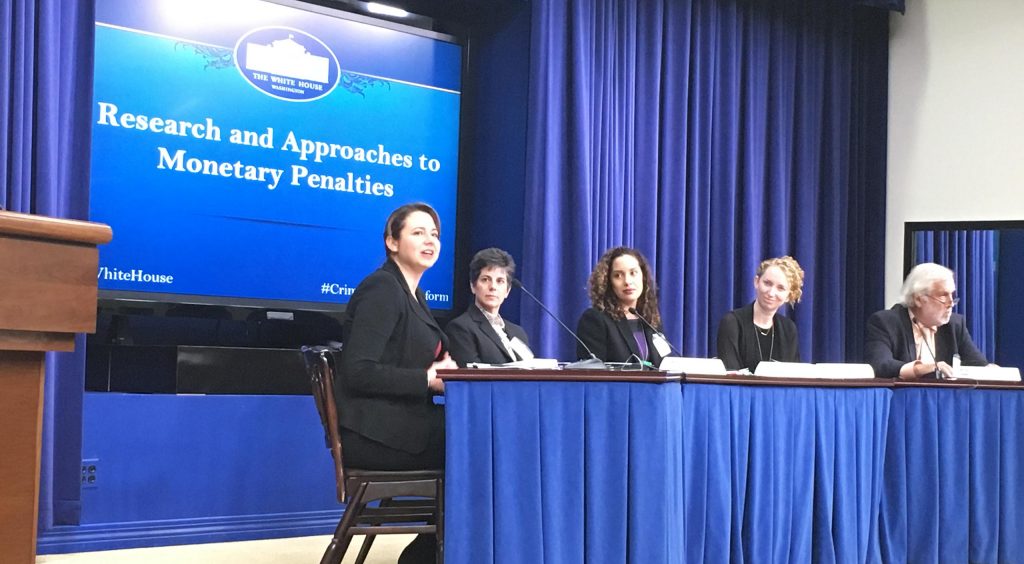 Congressional Briefing: Pretrial Justice – Research Evidence and Future Prospects
The congressional briefing included distinguished speakers who presented research on local, state, and federal pretrial issues, including pretrial detention, risk assessment, cost-benefits, the use of bail and diversion. Dr. Marie VanNostrand of Luminosity, Inc. presented "Pretrial Decisions Determine Mostly Everything."
Columbia Law School: Rewriting the Sentence Summit on Alternatives to Incarceration
The Rewriting the Sentence Summit highlighted a vast array of innovative alternative approaches to criminal justice currently isolated in pockets throughout the country, and brought together leaders of innovation in the field to broadcast best practices and ideas for further implementation of alternatives. Marie VanNostrand, Ph.D., Director of Data Analytics at Luminosity, spoke at the session "Risk Assessment: A Feature or a Bug? Perspectives on a Complex Debate" with Elizabeth Glazer Director, NYC Mayor's Office of Criminal Justice; Insha Rahman Program Director, Vera Institute of Justice; and Julian Adler Director of Policy and Research, Center for Court Innovation.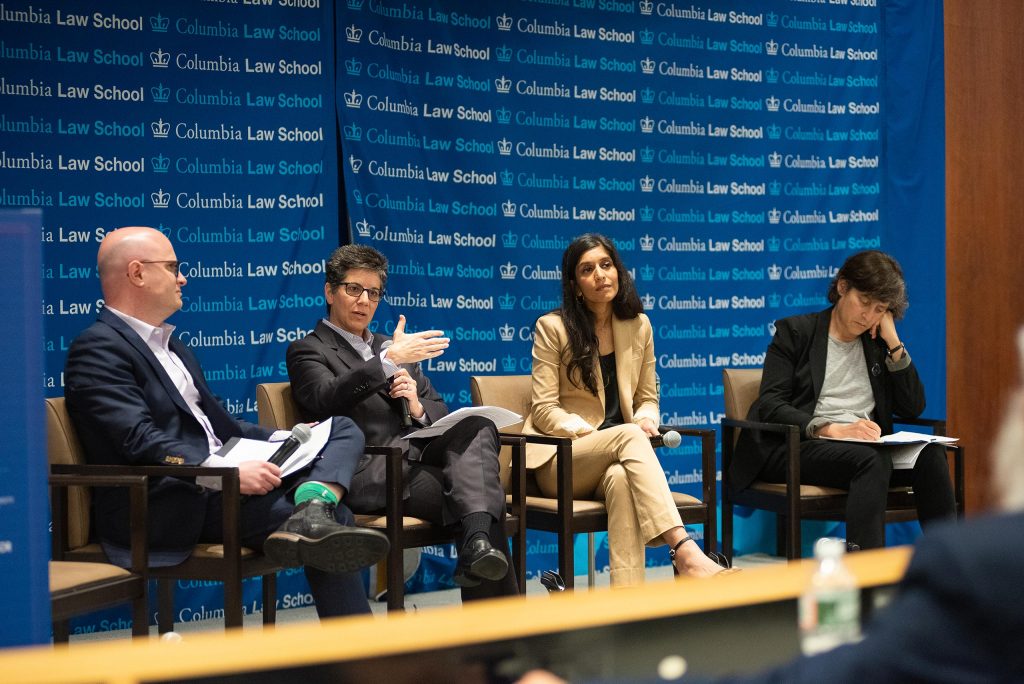 National Symposium on Pretrial Justice
The U.S. Department of Justice, Office of Justice Programs, and the Pretrial Justice Institute convened leaders from significant criminal justice stakeholder organizations and the pretrial community to update the important conversations of the 1964 National Conference on Bail and Criminal Justice. Featured speakers included Attorney General Eric Holder, American Bar Association President William T. Robinson, and President of the Conference of Chief Justices, Eric T. Washington. Dr. Marie VanNostrand of Luminosity, Inc. spoke about her research on the intersect of the risk principle and the law in the pretrial setting.
Media
The New York Times leveraged the analytical insights generated by Luminosity and contained in the NYC Criminal Justice Agency's pretrial dashboards to inform the proposed legislative changes being discussed in the State. The article New York's Bail Laws, Reconsidered: 5 Things to Know found that "Overall, the rate of those who have been rearrested while they are awaiting trial has been largely unaffected by the changes in the law, according to data from the New York City Criminal Justice Agency. It has held steady at a range of between 3 and 5 percent each month. But the data is more troubling when it comes to violent crime. Dr. Marie VanNostrand, a scholar of criminal justice systems who has studied New York City's data, said that she has seen an increase in offenses among people who had been released to await trial after being charged with violent felonies… But Dr. VanNostrand said that violent crime was increasing across the city and that increases among those awaiting trial did not account for the broader trend. "The numbers just don't bear out that the crime wave is being driven by people who are on pretrial release,' she said."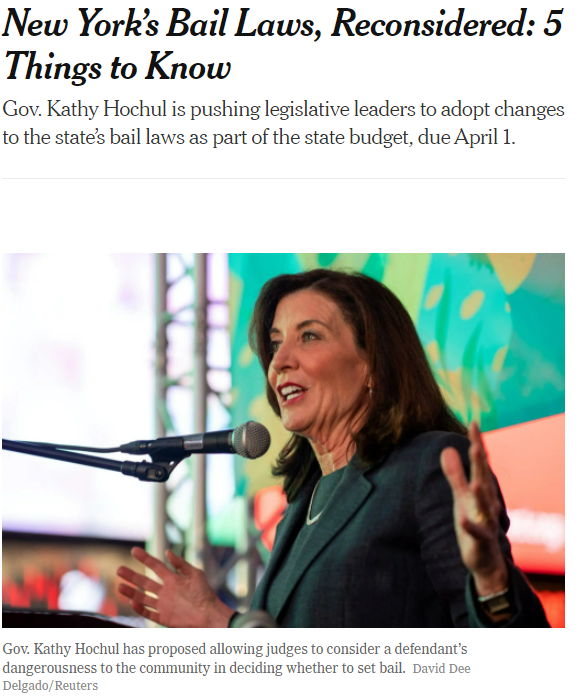 As Luminosity, Inc. Director of Data Analytics Marie VanNostrand shows in her commentary, this dashboard visualization facilitates a more complete picture of the pretrial population before and after bail reform. For the first time, New York City can paint a complete picture of its entire pretrial population," VanNostrand writes.
John Oliver explains why America's bail system is better for the reality tv industry than it is for the justice system. In the episode he highlights Luminosity's research that found that 38.5% of all the people incarcerated in New Jersey Jails were there solely due to their inability to pay their bail.
Dr. Marie VanNostrand was profiled in the NBC News Special Report Post Bail for her criminal justice reform work. "Her interest began as a probation and parole officer, where she saw large numbers of people with jobs, families, and no criminal records stuck behind bars because they could not afford bail. She also noticed people with long records who got released quickly because they could pay. 'The disparity and discrimination I saw based on race and socioeconomic status outraged me and fueled my desire to dedicate the rest of my life to changing that,' she said."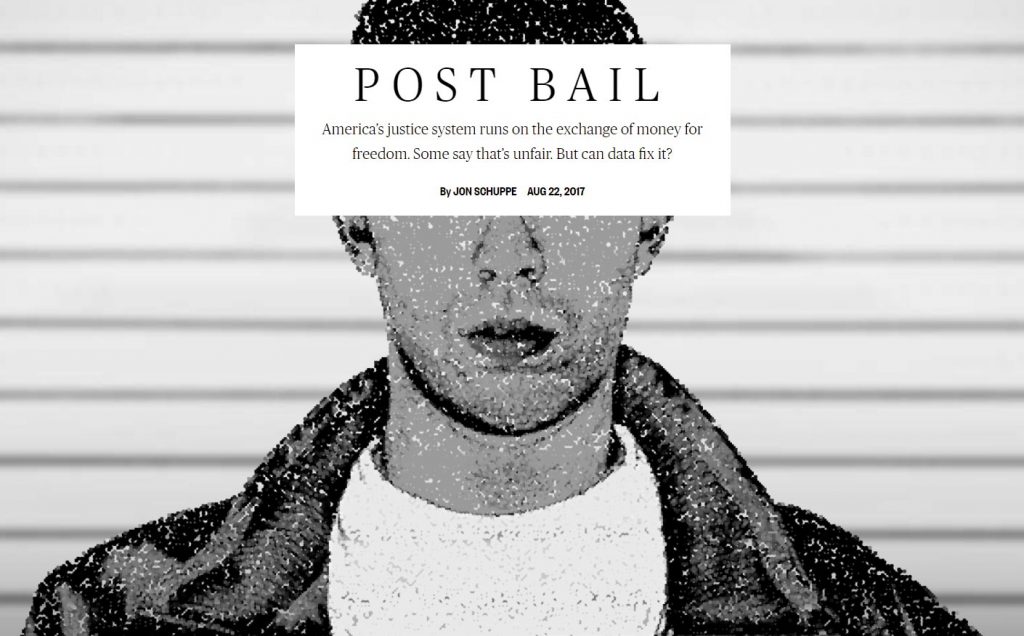 Now, there's a study that quantifies some of the harm of keeping low-risk offenders in jail. Three criminal-justice researchers—Christopher Lowenkamp, Marie VanNostrand, and Alexander Holsinger … found that the longer low-risk defendants were held in jail the more likely they were to engage in criminal activity… How could it be that as few as two additional days in jail could do such damage? … The researchers say that the real problem is that jail destabilizes lives that are often, and almost by definition, already unstable. It tends to quickly undermine the three mainstays of steady employment, housing, and family attachments.
Western Circuit District Attorney Deborah Gonzalez today announced that Luminosity, Inc. will be assisting her office in developing an online dashboard that will for the first time provide the public with convenient access to basic facts about the criminal justice system in Athens-Clarke and Oconee counties. "After partnering with jurisdictions ranging from New York City to Charlotte, NC, we are excited to offer our experience and expertise on these issues to the people of Athens-Clarke and Oconee Counties," said Luminosity Director of Data Analytics Dr. Marie VanNostrand.